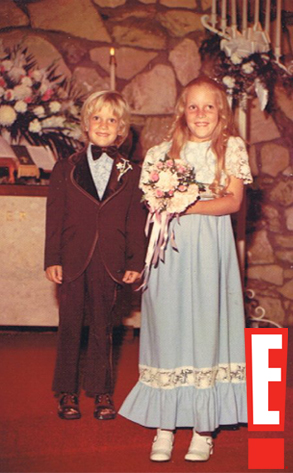 E! Networks
In the wake of Jesse James' cheating scandal and now the he-said, he-said between James and his father, at least one woman has stuck by him throughout: his sister, Julianna James England.
From the beginning, Julie declared herself "very, very, very much supportive" of her brother, refusing to add any fuel to the fire that broke out when he was publicly crucified for stepping out on Sandra Bullock. And she went to bat for him again today, backing up his allegations that their father was abusive toward him when he was a little kid. (Dad Larry has denied his son's claims.)
E! News has exclusively obtained family photographs of a smiling tow-headed little Jesse with his older sis and mom Carol James.
Check out more pics after the jump, including one of Jesse and Julie in front of the historic Queen Mary in Long Beach, Calif., which is now home to his bike shop, West Coast Choppers.