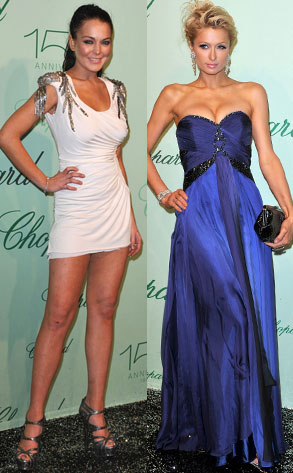 Pascal Le Segretain/Getty Images
Remember the best part of Paris getting thrown in the slammer?
No, not the picture of her blubbering in the backseat of a cop car—though it was nice seeing the attention-hungry heiress knocked off her princess pedestal—we're talking about the YouTube music vid of a Paris look-alike pouting and strutting as she bitches about her imminent jail time. A cyber hit, trust.
Well guess which of her clubbing cohorts is about to go viral?