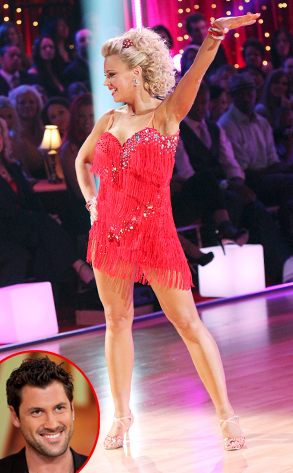 Don't be surprised if Kate Gosselin is really high when she performs next week on Dancing With the Stars—high in the air, that is.
Just a couple of days after her pro partner Tony Dovolani told us Gosselin would be "flying" during her grand return to the dance floor, ABC announced earlier today that the reality-television mom of eight will perform a "high wire act."
Hopefully, she'll be more relaxed than she was when she competed on the show because...