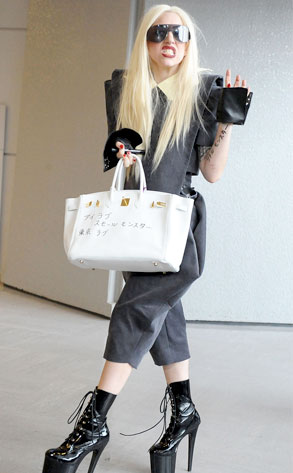 Jun Sato/Getty Images
Dear Ted:
Every time I see or read about Lady Gaga, I'm seriously confused as to why she's perceived to be such an "artist" or "visionary." First of all, she makes dance music, that's it. As a lifelong musician and songwriter, I can assure you: nothing about her music is complex, neither lyrically nor musically. Is it catchy? Why the hell do people think wearing a lobster hat makes you a performance artist? Imogen Heap wears quirky (but charming, in my opinion) outfits to awards shows and is widely criticized. But when Gaga wears a solar system dress "Oh, it's such art!" Secondly, how is her style really all that different from Madonna, or Grace Jones, or David Bowie? Is our society so starved for actual creativity that Gaga is the modern day benchmark?
—Laura
Dear Dissonant Note:
Don't think Gaga is trying to rip off Madonna or Bowie's look, she's the first to say they're some of her biggest role models. And I think L.G. is getting so big because everyone else is getting so boring. People just want to be entertained, ya know? And Lady Gaga is just that. That's why all these other pop chicks are stepping up their games.
Dear Ted:
Have Robert Pattinson, Alexander Skarsgard or Paul Wesley ever been a BV? Love those vamps! Thanks!
—Adrianna
Dear Vices That Bite:
Two out of three of those hunks star in their own—bet you can guess who, too.
Dear Ted:
Why hasn't anyone mentioned Nicole Kidman's awful boobs, they look like rocks. Lopsided ones. She's gone crazy on the face—we all know that—but looks like she's taking it way below the neck, too. What's going on with her?
—Vanessa