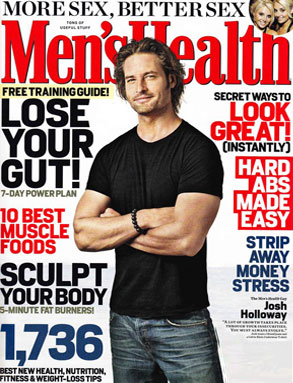 Men's Health
Josh Holloway—scruffy Sawyer of ABC's dearly departing Lost—dazzles even when he's wearing a shirt.
In his covered-up (boo!) cover story for the June issue of Men's Health, the sexy star and king of the Lost one-liners shared some zingers of his own. Such as:
"I am a taster."
Whet your appetite? Read on for more...