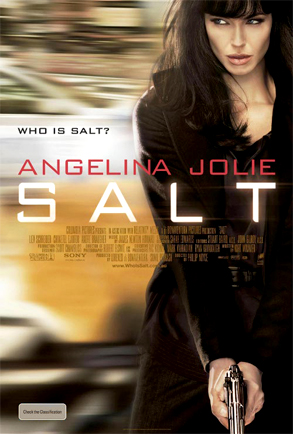 Sony Pictures
The tagline on this new movie poster may read "Who is Salt?" but a better question would be: "Where is Angelina Jolie?"
Because we just don't see her here.
Yes, the woman certainly looks like the film's star and, for the sake of argument, we'll assume that it is.
But seriously, what's going on with her face?