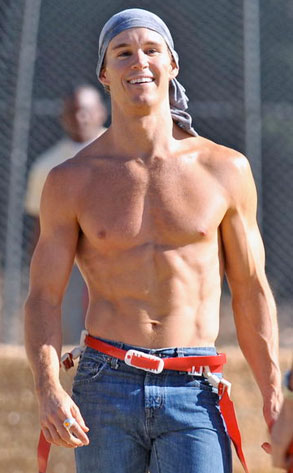 HBO
Get ready for tomorrow's Truth, Lies & Ted, it's a special Aussie report on the hottest stars Down Under, mate, and one of the sexiest of the bunch is True Blood's hunky Ryan Kwanten.
You know him, of course, as the witless, totally doable Jason Stackhouse, who's dumbo ways make an appearance about as often as that rock-hard derriere of his. Yum!
So, I told Ryan at the Australians in Film Awards last week that I thought it was totally cool he was putting himself out there on the show—sexually, certainly. In kind of a gratuitous way, just like women have done for decades!
Not sure he was pleased: