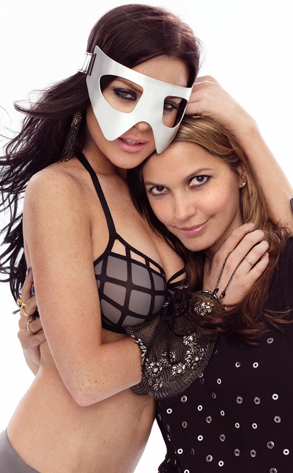 Courtesy of Markus Klinko, Indrani
Is Lindsay Lohan mixing business with pleasure?
Reports have it that she's gotten particularly close to female photographer Indriani (pictured here with Linds) while working with her and Markus Klinko on a superhero-themed shoot for Complex magazine. But L.L. is shooting down the rumors that they're a couple.
"In NO way am I dating her," she told Us Weekly.
But that's not what a friend of the photographer is telling E! News...