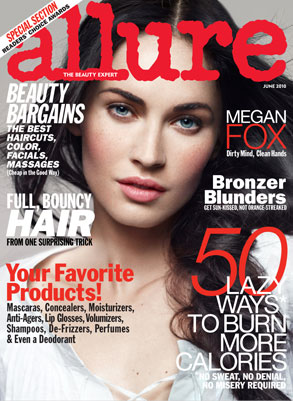 Allure
When it comes to Megan Fox, there's certainly no shortage of perplexing personal quotes.
So when the 24-year-old actually says something that doesn't leave us scratching our heads, it seems only right to acknowledge it and even admit she kinda makes a good point.
Take her new interview in the June issue of Allure, for instance, where the actress reveals she suffers from Obsessive Compulsive Disorder...