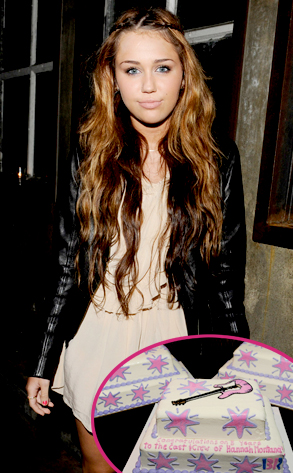 Amy Graves/WireImage; Courtesy of Amy Graves/WireImage.com
Miley Cyrus has hung up her Hannah Montana wig for the last time!
The 17-year-old superstar and her small-screen costars, including Emily Osment, Jason Earles and Romi Dames, had their final wrap party at h.wood nightclub in Hollywood last night after taping the very last episode of the mega-successful Disney Channel series.
Yes, Miley did some dancing...