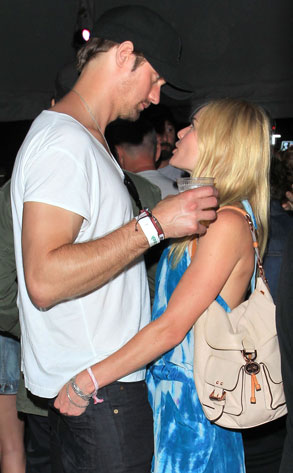 Dome, Jones, PacificCoastNews.com
Dear Ted:
In a recent Bitch-Back you said Skarsworth were no more that friends with benefits and that it was not a monogamous relationship. Then, today, you talk about how they are in Sweden and serious. I mean, no doubt when you bring a girl home to meet the family, it's serious. Why and how were you so off on this couple? It just worries me that if you are so off on them, you could be off-base on other celebs.
—kissez
Dear Skarsworth's No. 1 Fan:
Who's off? Sure, perhaps you think I'm wrong, but, darling, trust, these two are hardly only schtupping each other, which you can take any way you like—as they all apply.
Dear Ted:
I'm a Twilight fan, but the normal kind, not a Twi-hard at all. I like the idea of Robsten, but their love life is not my biz. Same thing with the Supernatural boys. I was reading the wedding news and thought that Jensen Ackles could do a really good job as Garrett in Breaking Dawn part two. Garrett is an American vampire rebel that goes all advocate in the last battle scene. Since I read the book, I pictured him doing the part. What do you think about it?
—Dani
Dear Cult for Cult:
Supernatural and Twilight combining forces? I think the world would implode. Although you claim to be a normal fan, I read the books, too, and I can't remember a Garrett to save my life. But I'll take your word for it. Anything to bring cutie Ackles to the big screen.
Dear Ted:
After watching the recent PSA of Daniel Radcliffe for the Trevor Project, I have to ask: Is Harry Potter secretly wishing he was kissing Ron instead of Ginny? I love that kid! Lots of talent, and I really respect that he and the rest of the cast are able to keep their noses clean and out of the tabs (that is, unless they want to be there).
—H.P. Fan