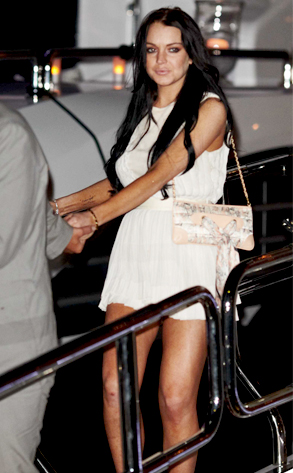 Lorenzo Santini/FilmMagic
Another day, another drink thrown by Lindsay Lohan.
Only this time, it happened in NYC and the target was supermodel Jessica Stam, although no one is quite sure why.
L.L. was at the Wildfox party at 1Oak when she left and later returned.
"She was going to move to a table where Jessica Stam, her boyfriend, Aaron Voros, and Sean Avery were sitting, but then she freaked out," a source tells me.
And that's when a cocktail was thrown...