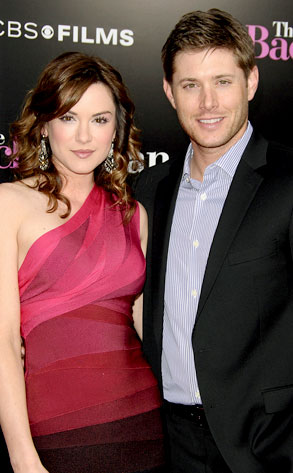 Jason LaVeris/FilmMagic
Hear that, kiddos? That's the sound of wedding bells ringing—or can you not hear them over millions of fans crying?
The much-rumored wedding is actually about to come to pass: Supernatural hunk Jensen Ackles and his buxom bride-to-be and One Tree Hill regular Danneel Harris are getting married in mere hours.
So where will the duo being saying "I do"?