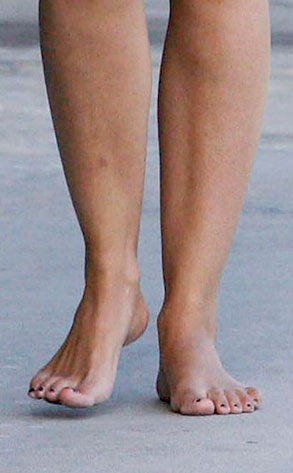 Ramey Photo
Her famous boyfriend likes to run around shirtless, but this celeb seems to prefer going barefoot.
The hot mama and TV host was snapped shoeless while shopping in Malibu—we hope she was looking for some new kicks.
Think you know who's stepping out sans shoes? Find out after the jump...