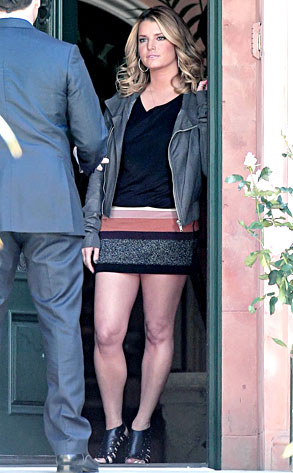 Andrew Shawaf/Gaz Shirley/PacificCoastNews.com
Jessica Simpson, usually surrounded by a group of hanger-ons people around her (Hey Ken Paves! What's up papa Joe?), must have felt right at home shooting an episode of Entourage in Beverly Hills this week.
Sure enough, the Price of Beauty babe enjoyed making the cameo so much, she even took the time to tweet about it.
"I have the utmost respect for the entire cast and crew of Entourage!" she wrote. "Thank you for making the past 2 days memorable :)"
And now that we get to see what Jess wore on set, her recent outfits totally make sense.
She was just getting into character!