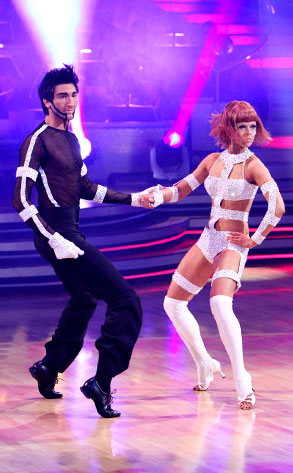 ABC/ADAM LARKEY
Dear Elisabeth Hasselbeck,
Erin Andrews may still be waiting for your call, but she's going to be just fine without it, thank you very much.
It was just last week that Andrews was apparently reduced to tears after she heard that the View cohost made an on-air joke about her stalker. Evan Lysacek tells us his Dancing With the Stars friend was hurt more than she publicly let on.
"All I know is I came to the studio last Tuesday and it was my friend Erin's birthday," the Olympic gold medalist told me this morning. "I couldn't wait to see her, but when I showed up she was in tears."
How's Andrews doing today? Read on to find out...