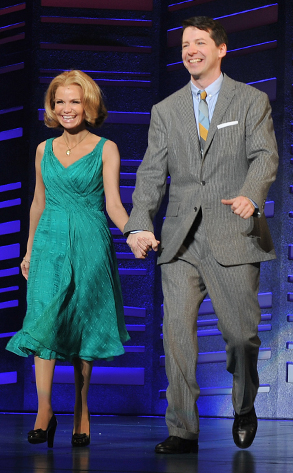 If it makes Kristin Chenoweth feel any better, Newsweek is in dire financial straits.
The wee Emmy winner penned an angry comment (one of many, actually) on the weekly's website Friday, up in arms over an article titled "Straight Jacket," which argued that gay male actors, such as Glee's Jonathan Groff, have a hard time pulling off heterosexual romantic leads.
Chenoweth, who's currently starring opposite Tony-nominated Sean Hayes on Broadway in the romantic-comedy musical Promises, Promises, and has guest-starred on Glee, called Ramin Setoodeh's article—which called Hayes' real-life homosexuality the "big pink elephant in the room"— "horrendously homophobic."