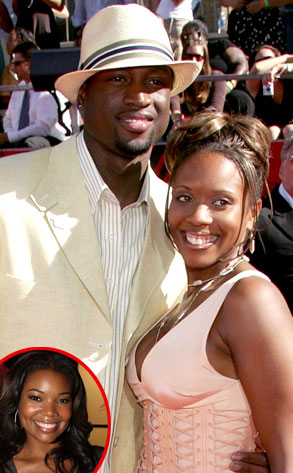 Frazer Harrison/Getty Images, Chris Weeks/WireImage
Did Dwyane Wade's future ex-wife just foul out of the game?
Siovaughn Wade, who sued Gabrielle Union last week for allegedly engaging in "sexual foreplay" with her estranged NBA-star hubby in front of her kids, is a wanted woman Monday after missing a scheduled court date in her ongoing divorce proceedings.
Saying she was tired of Siovaughn's erratic behavior, Cook County Circuit Court Judge Marya Nega issued a bench warrant and set bail at $10,000.
"When things don't go according to Mrs. Wade's way, all of a sudden the phone's turned off," Nega said in court.
"Maybe it's time for the kids to go live with Dad for a month or two," the judge added.