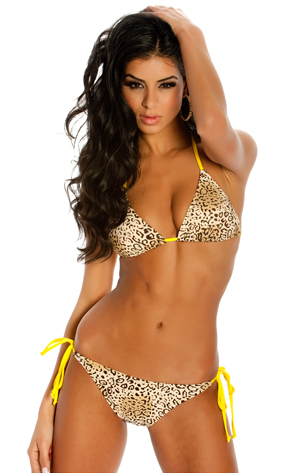 Courtesy of Darren Decker for Miss USA 2010
It seems some folks are getting their panties in a twist over a bunch of photos showing this year's Miss USA contestants wearing not much more than...their bra and panties.
Take Rima Fakih, aka Miss Michigan. She, like all the ladies who will be strutting their stuff during the May 16 pageant in Las Vegas, posed provocatively for her promo pics.
But for every complaint the organization has reportedly received, it seems there's just as many who are willing to defend the decision…