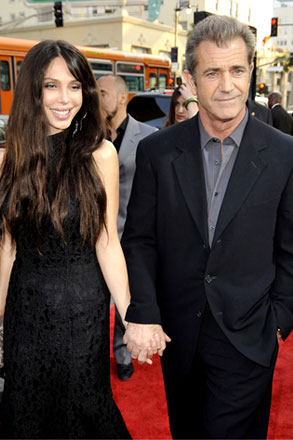 Kevin Winter/ Getty Images
It wasn't his Passion that led to their demise.
Mel Gibson's camp is adamantly denying a National Enquirer story that alleges the Oscar winner's sudden split from Oksana Grigorieva was the result of an affair Gibson had with a Los Angeles-based porn purveyor.
According to the tabloid, the 54-year-old actor-director and the 39-year-old singer called it quits last month after Oskana learned Mel cheated on her with porn producer Violet Kowal. Kowal's manager tells E! News that she's sticking to her story, but insists that Kowal is not a porn star but a "business woman."
Whatever the semantics, Gibson's attorney has labeled Kowal's tale "an absurd fabrication."
Gibson and Grigorieva dated for over a year and have a 6-month-old daughter, Lucia, together. Reps for the baby mama were unavailable for comment on the report.