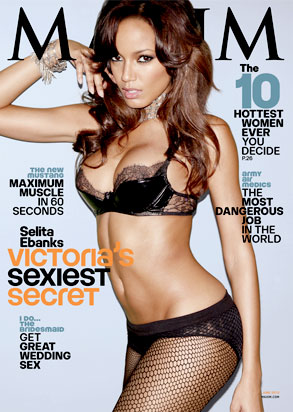 Maxim.com
Russell Brand is one lucky man!
His fiancée, Katy Perry, got named numero uno on Maxim mag's annual Hot 100 list. Bonus, he won't have to worry about other guys oggling his woman. Selita Ebanks is actually on the cover of the June issue.
The Victoria's Secret model is at No. 14 on the list of lovely ladies, and graces the cover in some sexy lingerie.
Some of E!'s own lovely ladies made the hot list as well, including...