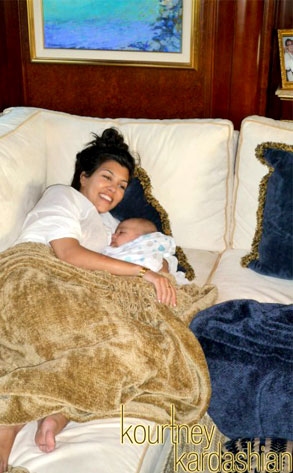 Courtesy of officialkourtneyk.celebuzz.com
It was a happy Mother's Day for at least one Kardashian sis this weekend.
"I now have an intense love in my life that I didn't know existed," blogged Kourtney. "My entire life has new meaning thanks to my perfect little Mason."
She also included a shout-out to Kardashian matriarch Kris Jenner: "Mom, thank you for doing your best with all of us every day."
That sentiment was echoed by Khloé, who wrote: