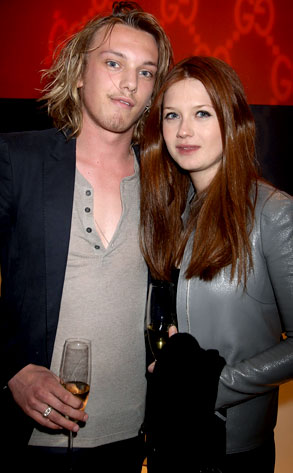 Sorry, Harry. Apprarently Ginny prefers a more badass dude—at least offscreen.
Harry Potter witch Bonnie Wright and Twilight blood-sucker Jamie Campbell Bower are reportedly ready to plight their troth after a whirlwind, on-set romance.
Wright, who plays the lightning-scarred wizard's object of affection, Ginny Weasley, announced the news during filming of the two-part finale, Harry Potter and the Deathly Hallows, per the U.K.'s Daily Mail.