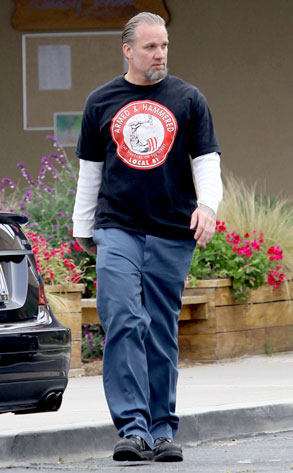 GSI Media
Count the Long Beach City Prosecutors among those who want nothing to do with Jesse James.
The office's chief of staff confirms to E! News that James will not be charged with vandalism stemming from a paparazzo's accusation that the West Coast Choppers owner busted up his car a few days after James' cheating scandal erupted.
But what about the pap, whom James accused of stalking, saying the dude was following him around way too much?
The shutterbug's off the hook, too, it turns out.
Both men were cited (which is the legal equivalent of an arrest), but charges were dumped due to "insufficient evidence."
So with that off the docket, that just leaves James' divorce proceedings!