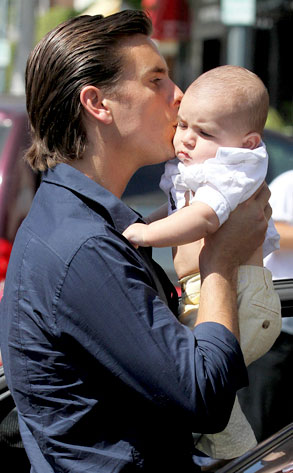 Norman Scott/startraksphoto.com
It's been more than two months since we've seen Kourtney Kardashian's baby daddy Scott Disick out with li'l Mason...until yesterday.
Looks like Scott decided to be a hands-on daddy for once, cuddling his infant son in full view of the photogs while the happy family lunched and shopped in Beverly Hills—the group ate at La Scala before hitting 14 Karats jewelry store.
The boutique wouldn't divulge whether Scott bought anything for Kourtney, but since she wouldn't go home with him Tuesday, we're guessing someone's trying to make amends.