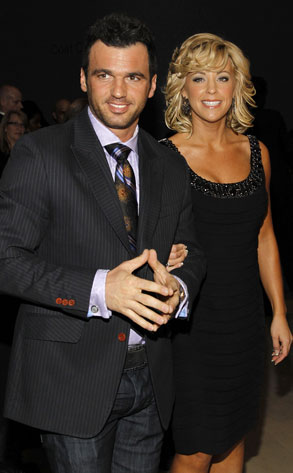 Mark Von Holden/Getty Images
Reports may have claimed Tony Dovolani couldn't wait "to get rid of" Kate Gosselin, but the Dancing With the Stars pro says he and the reality-TV mom have actually kept in touch.
"We talk a couple of times a week," Dovolani told us yesterday at the Ann and George Lopez Foundation's Celebrity Golf Classic & 2010 Audi Quattro Cup at the Lakeside Golf Club in L.A.'s Toluca Lake. "Kate misses her Dancing With the Stars family. In fact, she misses dancing altogether. That, to me, is music to my ears."
Also music to the sexy 36-year-old's ears? The idea of bringing his family together with Ms. Gosselin's...