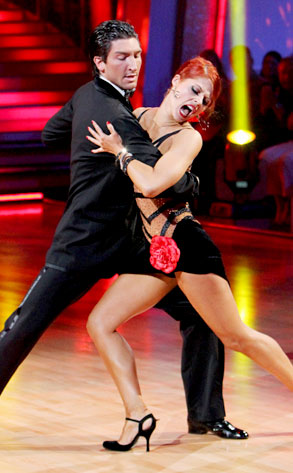 ABC/ADAM LARKEY
Evan Lysacek probably won't be sent home tonight on Dancing With the Stars.
Even so, he can't help but think of the inevitable day when his time with DWTS comes to an end.
"I'm dreading whenever it's over for us," the Olympic gold medalist told me earlier today. "I'm just dreading it. I've been an individual athlete for so long. I've never had this family atmosphere in skating…It's relationships that I will never, ever forget."
But will he cry when it's time to say goodbye, like that big goober Jake Pavelka did last week? Read on to find out, plus see what Evan has to say about the Cheryl Burke and Chad Ochocinco romance rumors…