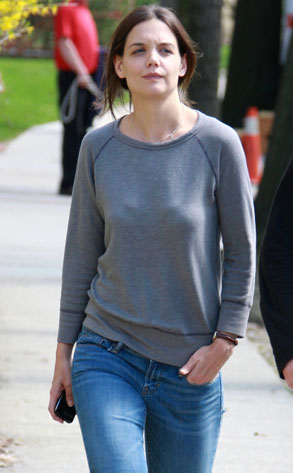 Fame Pictures
While adorable little Suri Cruise continues to make headlines with her cutting-edge sartorial choices, there hasn't been much news about her parents, Tom Cruise and Katie Holmes.
Except, of course, for their professional endeavors, what with Katie playing Jackie Kennedy and Tom hauling the action-hero outfits from his closet for Mission: Impossible 4. Or perhaps Tom is defending himself from some crazy Scientology charges. But I think everybody's used to that stuff at this point—not exactly headline material anymore.
TomKat just don't have the heat of those couch-jumping days.
How's Katie taking it all? Is she fretting over the lack of killer coverage, or is she liking this calmer side to married life?