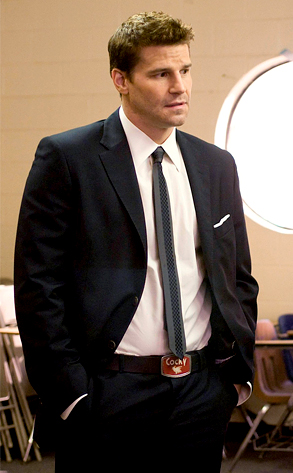 Mark Lipson/FOX
David Boreanaz: cheating jerk or brave defender of the institution of marriage?
His mother-in-law, for one, is firmly of the latter opinion, telling E! News she thinks it took guts for the Bones star to admit his infidelity, and despite the problems he and her daughter have to work out, they will stay together.
"My daughter's very strong," says Sue Scallion, Jaime Bergman's mother. "Jaime told me one day, 'Divorce just isn't an option.' She can get the big picture. They are going to make this work and keep the family together and raise the children.
"They're a great family."