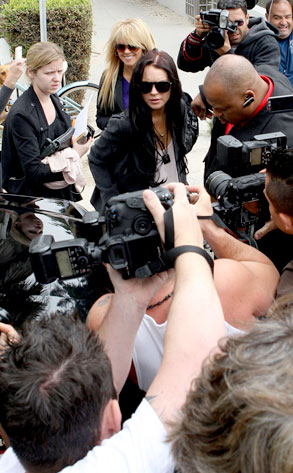 GSI Media
Despite partying until 2 a.m. last night at Chateau Marmont in West Hollywood with mom Dina, Lindsay Lohan finally attended her DUI deposition today.
At 10:21 a.m., Lindsay arrived at an attorney's office in Venice, CA, in a black SUV, wearing sunglasses and remaining silent as shutterbugs peppered her with questions.
Earlier today, her lawyer promised E! News she would attend after two previously failed attempts...