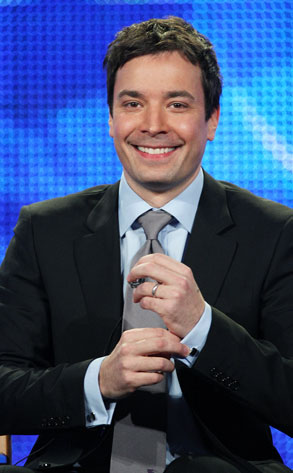 Frederick M. Brown/Getty Images
This time, he's leaving his Auto-Tuner at home. We think.
Late Night newbie Jimmy Fallon has been tapped to host this year's 62nd Annual Primetime Emmy Awards on NBC Aug. 29.
"Hosting the Emmys has been a dream of mine ever since they told me I was doing it," he said.
Before you cry network nepotism, Fallon does possess the credentials, having hosted MTV's Movie Awards and Video Music Awards, and also has that whole social media thing going for him, which could help (fingers crossed) bring in more viewers.
As would booking Shazzazz to perform. Nominations will be announced July 8.