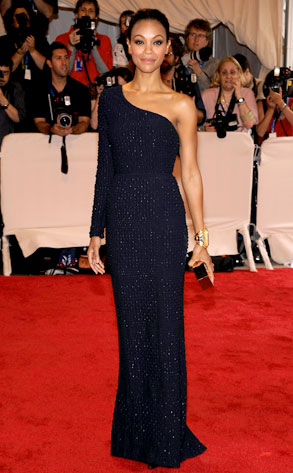 Larry Busacca/Getty Images
Zoe Saldana looked stunning in navy blue at the Metropolitan Museum of Art's annual Costume Institute Gala benefit.
Or should we say, Na'vi blue?
When E! News asked her on the red carpet whether she was onboard with James Cameron's in-the-works sequel to the über-smash hit Avatar, Saldana replied with an unequivocal, "Yes!"
"As soon as the boss calls me, I'll be there," she said enthusiastically.
You hear that, Cameron? Saldana's busy tonight, but you should probably pick up the phone soon.