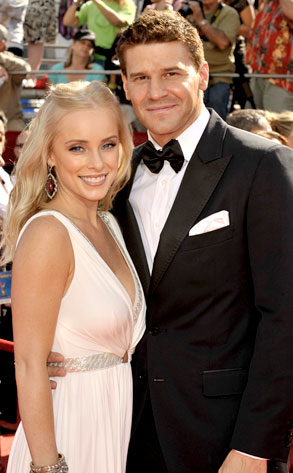 AP Photo/Lisa Rose
David Boreanaz admitted yesterday that he has cheated on his wife of nine years, Jaime Bergman.
"Our marriage has been tainted with my infidelities," the Bones star fesses to People. "I just want to be open and honest. I was irresponsible."
Well, more like D.B. knew he was going to get caught, so he decided to save (some) face and own up to it before In Touch paid one of his skanky mistresses to come forward.
So, any guesses as to what Mr. Boreanaz's Blind Vice was about?