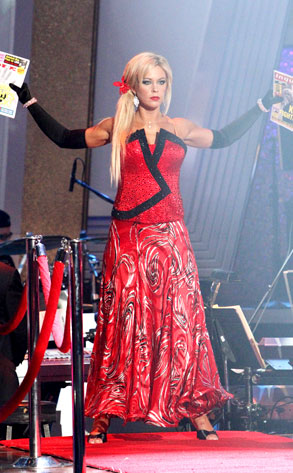 ABC/ADAM LARKEY
Evan Lysacek has a skate blade, and he's not afraid to use it to defend "best friend" Erin Andrews.
Also, Kate Gosselin firmly believes her paparazzi-inspired performance last night was "very clever."
(Why are you laughing?!)
Here's what the stars themselves told us last night as we visited the set of Dancing With the Stars...