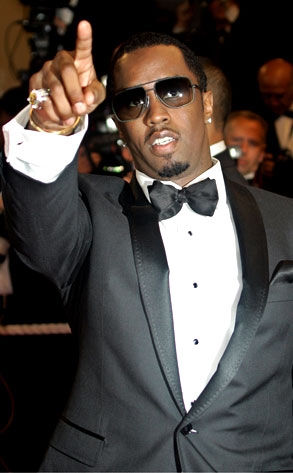 AP Photo/Lionel Cironneau
Tonight's your lucky night...P. Diddy is paying for your own personal driver.
Sure, he may love to party, but he doesn't want you to drink and drive. So Diddy, along with Cîroc vodka, E! Entertainment (yup, that's us) and the New York City Taxi & Limousine Commission, is picking up the tab for thousands of lucky New Year's Eve revelers in NYC and Vegas!
Starting tonight, between 8 and 11 p.m., Cîroc team members will give away thousands of vouchers for free cabs and subway rides on the streets of the Big Apple and Sin City.
Getting a DUI is so out in 2010—right, Lindsay, Khloé, Paris and Nicole?
So pop champagne all night long in true Diddy fashion, but put your ride on his tab if you can—or text DRIVESAFE to 44264 for cab contact info in your area.