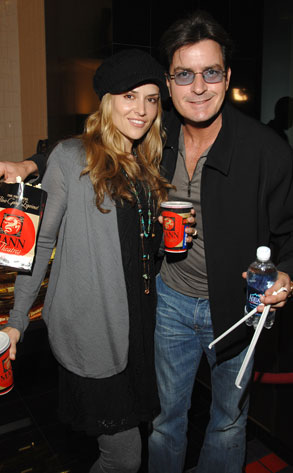 Lester Cohen/Getty Images
Despite all the holiday drama, Charlie Sheen's wife is doing peachy.
At least that's if you go on what Brooke Mueller's mother says.
"She's doing all right," Moira Fiore told E! News as she left Mueller's rented Aspen home yesterday.
Brooke was seen out and about at a party earlier in the week, but won't be making a ring-a-ding night of it for tonight's New Year's Eve.
The end of the decade will be spent "privately," Fiore said. "We'll be here."
Twins Max and Bob and Brooke's younger half-sister, Sydney, are also in the Colorado ski town for the holiday.