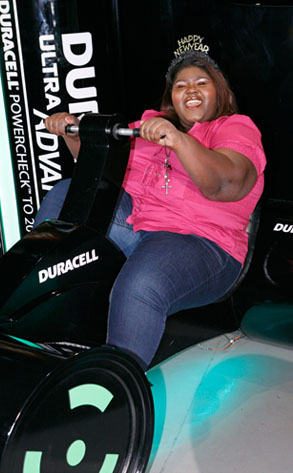 Courtesy of Duracell/Stuart Ramson
Precious star Gabourey Sidibe is having a hard time seeing herself as a celebrity.
Sure, she has Golden Globe and SAG Award nominations, but really, it's all about whom she'll clink glasses with in 2010.
"I'm really excited to drink with celebrities," she tells E! News as she pedaled to power the Times Square ball drop at the Duracell SmartPower Lab in New York City. Giggling, she adds, "Not like super-drink. I promise I'm not a lush. Maybe I should take that back. Just like have a drink."
Assuming she gets her way, she'll be in some rather attractive company and a step closer to completing her New Year's resolution at the same time…