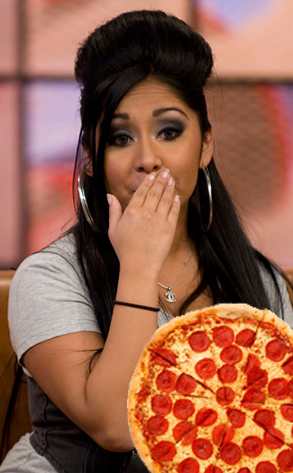 AP Photo/IStock
It's a war of words between Domino's and Jersey Shore's Nicole "Snooki" Polizzi.
The foul-mouthed reality starlet recently told Steppin' Out magazine that she has some thoughts for Domino's, Dell, UNICO and American Family Insurance: "F—k you! If you don't want to watch, don't watch. Just shut the hell up! I'm serious...F—k you!"
Snooki's elegant outburst follows the decison of Domino's, etc... to pull their advertising from the hit MTV reality show.
A rep for Domino's says his first thought was to decline commenting to avoid giving Snooki extra publicity. But unlike Dell, he went ahead and gave us a lengthy comment anyway...