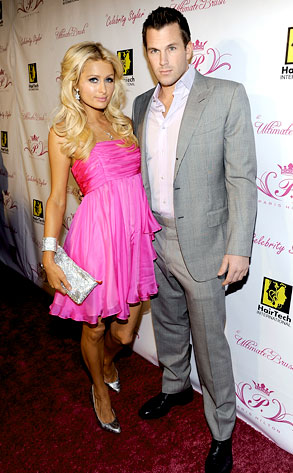 Frazer Harrison/Getty Images
Brody Jenner & Co. have apparently forgiven Paris Hilton and Doug Reinhardt for dissing The Hills earlier this year.
"The show is, like, so lame and fake," the heiress told E! News in May. "They make up relationships that are not there. [Doug] thinks it's lame...he just thought it was cheesy."
Cut to last week, when Hilton and her beau met up for a preholiday dinner with Jenner and fellow Hillster Frankie Delgado at Nobu in West Hollywood.
"Paris brought a couple of girlfriends with her, who she giggled and chatted with throughout dinner," an eyewitness tells us. "Even though Doug was busy bonding with his boys, it didn't stop him from being touchy-feely and affectionate with Paris."
No word on whether the newly single Jenner exchanged numbers with any of Miss Hilton's gal-pals.
Read on to find out where Tyra Banks was spotted right after announcing the end of her talk show, where Kelly Osbourne was seen on a romantic getaway with her fiancé, and much more!