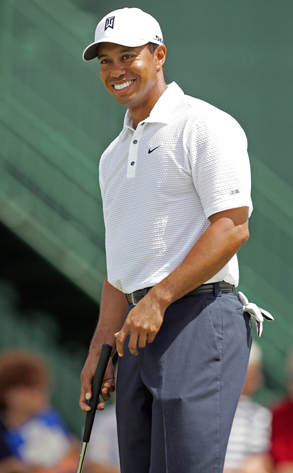 Allen Eyestone/Palm Beach Post/ZUMA Press
My dad golfs with some big shots and sent me this email about Tiger Woods secretly flying to Phoenix for plastic surgery—is it for real?
—Flor, Tucson
Heck, half of our own E! news team also received that mysterious, viral Tiger Woods gossip email (oddly, from their own golfer dads). You've seen it already, right?
It purports to explain all the mysteries surrounding Tiger's car crash, injuries and subsequent absence from the spotlight.
Sensing the utter urgency of this whole business, our news team deployed immediately. They have not slept. They have not partied. They have not golfed once since receiving this bizarre missive.
Here's what the email says, and what we know is true—and false: