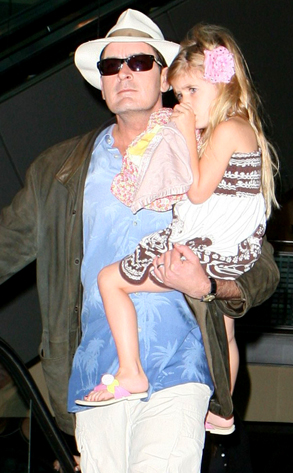 Wenn.com
Charlie Sheen and Brooke Mueller's heated holiday argument is not something new to their family and friends.
"The tiniest thing will set them off," a source says. "Charlie has a bad temper. It gets scary."
According to a police affidavit, Sheen claims that their Christmas Day blowout was sparked when he told Mueller about a song he has with one of his and ex-wife Denise Richards' two daughters.
A source tells us that the daughter is the oldest of the two, five-year-old Sam...