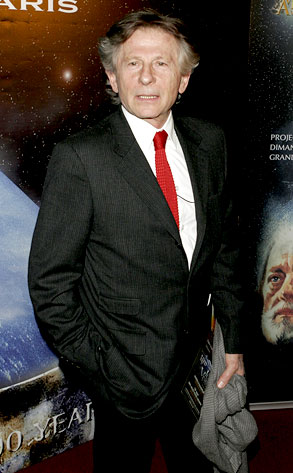 Jean Baptiste Lacroix/Getty Images
From his chalet in Gstaad, Roman Polanski sends his very best.
In a letter to French author Bernard-Henri Lévi, the Oscar-winning filmmaker says he is "overwhelmed by the number of messages of support and sympathy" he has received since being locked up in Switzerland for skipping out on his sentencing for having sex with a teenage girl 31 years ago.
"These messages have come from my neighbors, from people all over Switzerland, and from beyond Switzerland—from across the world," reads the translated-into-English letter, which Lévi gave to the Huffington Post, where he's a contributor.
"I would like every one of them to know how heartening it is, when one is locked up in a cell, to hear this murmur of human voices and of solidarity in the morning mail. In the darkest moments, each of their notes has been a source of comfort and hope, and they continue to be so in my current situation."
Sounds like something the director of The Pianist and Death and the Maiden would write.