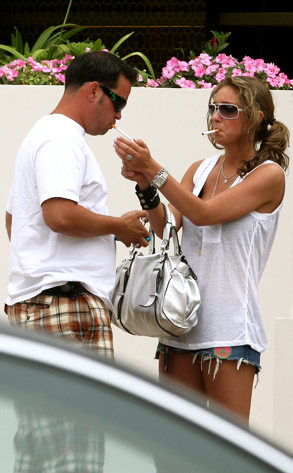 bauergriffin.com
All Hailey is about to break loose.
For those pointing the fickle finger of guilt over the recent ransacking of Jon Gosselin's apartment toward a certain tweet-happy octodad-dating 22-year-old, know this: It wasn't just Gosselin's pad that was broken into. It was Gosselin and Hailey Glassman's.
"FYI that apartment everyone calls Jon's apartment was my apartment as well," Glassman tweeted on Friday. "We split rent!"
So why would anyone want to ransack their own home? Beats Hailey.
"She's not a suspect. She has not been arrested," her attorney, Stephanie Ovadia, told E! News, despite rampant insinuation to the contrary. "She did nothing wrong."
Nothing except remove—and that's without the use of a demolition ball—some of her personal belongings from her formerly shared home.