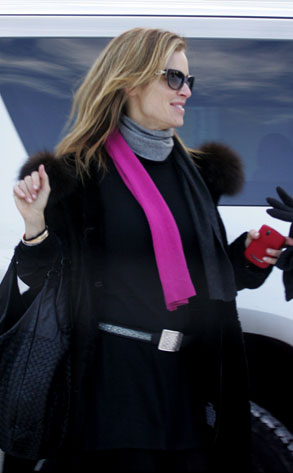 Splash News
Never underestimate the therapeutic powers of a little cool air.
After a holiday that ended in a less-than-heavenly fashion, Charlie Sheen's wife was spotted out and about in Aspen, Colo., yesterday. Unlike a certain other wife's first photo, we can't see anything missing from Brooke Mueller's hands, but she did manage to bring a big smile along for the outing.
The real estate investor—who's not allowed to have any contact with her sitcom star husband courtesy of a temporary restraining order following the knife-wielding events that landed him in jail for 10 hours—was carted around the ski town in a chauffeur-driven SUV.
Sheen is currently free on bail and due back in court in February.