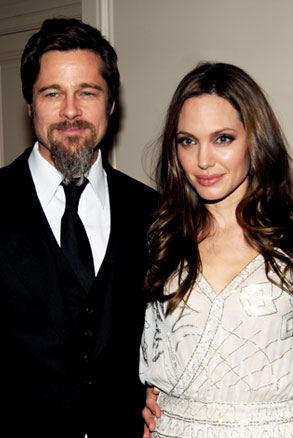 Kevin Mazur/ Getty Images
Brangelina's goodness just keeps on coming.
Normally internationally charitable power couple Angelina Jolie and Brad Pitt got into the holiday spirit this year by making a $100,000 donation to two American SOS Children's Villages.
The lucky alternative foster care locations included one in Florida and several in Illinois, which together house over 200 children.
"We have seen first-hand the remarkable job SOS does to raise orphaned and abandoned children and keep families together," Jolie said of the reasoning behind their donation. "No one 'ages out' of an SOS Village: vocational training, advanced education, living assistance and moral support are there forever."
"In this holiday season, many of us take for granted that we are surrounded by loving family members," added Pitt. "The poor outcomes for foster children indicate that we must do a much better job of supporting them."