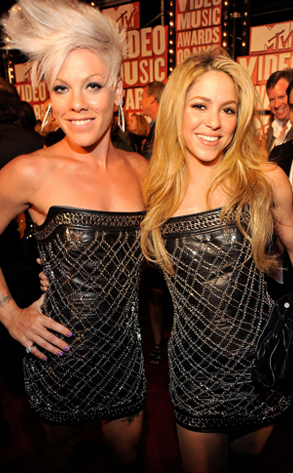 Kevin Mazur/Getty Images
Two famous ladies wearing the same dress is the best—who doesn't love a good old fashioned fashion face-off to the death?! And fortunately for us, 2009 had plenty of big names sharing dresses.
Remember when Pink and Shakira wore the same Balmain dress to the MTV VMAs? So embarrassing! Usually when the famous ladies wear the same thing they're at least attending different events. We were almost disappointed the two pop stars were actually cool about the whole thing and posed for photos together.
Of course they weren't the only ones to find themselves stuck in a red carpet rivalry this past year...