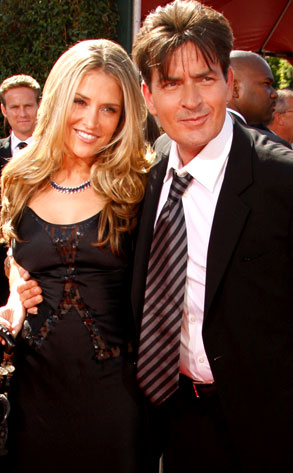 Jeff Vespa/WireImage.com
There may have been trouble in Brooke Mueller and Charlie Sheen's paradise for some time now.
According to a source close to Mueller's family, the couple's marriage was on the rocks long before the alleged domestic violence incident Friday morning in Aspen, Co.
"Brooke and Charlie have had many fights during their short marriage over his insistence on staying home and never wanting to go out," the source said.
We also hear that Sheen has issues with Mueller's mother, who reportedly divides her time between homes in Palm Beach, Aspen and Los Angeles.
"She is a very big part of her daughter's life," the source said. "She is very social and Charlie hates all of the social stuff. He is cerebral and not interested in fluff."