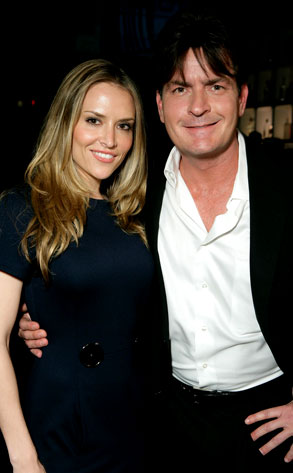 Todd Williamson/Getty Images
It appears a weapon was involved in the alleged Charlie Sheen/Brooke Mueller domestic dispute Friday night.
Aspen Police Department spokesperson Stephanie Dasaro told E! News the "felony menacing" charge Sheen acquired post-spat does involve "a weapon of some sort", but would not go into further detail.
The 44-year-old Two and a Half Men star was arrested on domestic violence charges Friday morning in Aspen, Co., and released that night after posting an $8,500 bond.
Aspen Chief Deputy D.A. Arnold Mordkin told E! News he has spoken to Sheen since the incident, who "seemed upset, but was cooperative and pleasant".
While Sheen is not required to remain in Aspen at this time, he will need to return for his court appearance on February 8th.
That is when, Mordkin said, he plans to file charges against him.