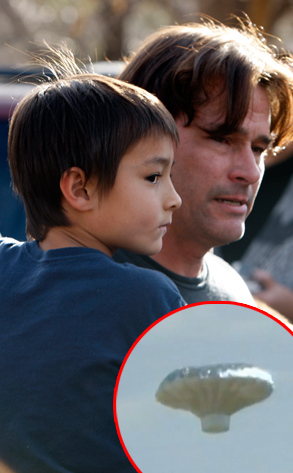 AP Photo/David Zalubowski
At this point, the Heenes must be on Santa's "naughty" list…or maybe just the FAA's.
Just one day after Richard and Mayumi Heene were slapped with jail time for balloongate, the FAA proposed the maximum $11,000 fine against Richard, who it says operated a balloon in a hazardous manner.
In a letter to the deceiving dad released Thursday, the agency said the high-flying gag delayed northbound flights from Denver International Airport, and diverted other planes scheduled to land there Oct. 15, when the balloon hit skies.
The saucer-soaring parents received their jail sentences Wednesday, with Mayumi sentenced to 20 days behind bars and Richard locked down for 30.