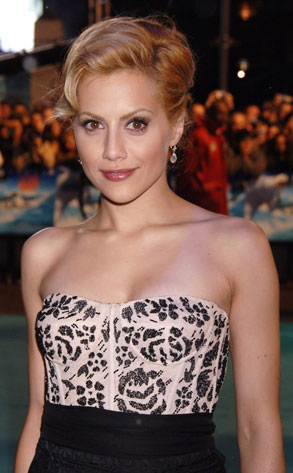 Dave M. Benett/Getty Images
As funeral arrangements for his daughter fall into place, Brittany Murphy's father says he had no idea how sick she reportedly was—psychologically or physically.
"I was very shocked by it," Angelo Bertolotti tells E! News. "I can't believe it really. It happened so fast, I'm just trying to figure it all out right now. I'm very upset by it."
Bertolotti, who hadn't spoken to the Uptown Girls star for more than a year and never met her husband, Simon Monjack, says he will not be attending Murphy's funeral tomorrow evening at Forest Lawn Memorial Park in the Hollywood Hills.
"If I wanted to go I would go, but I don't want to see her that way," he says. "She was flawless to me. She was a little bright child. I have only good memories about her. She's a memory to me now. To me she's off making a movie somewhere."
The 83-year-old Florida resident says he had no idea his daughter was dealing with any problem besides diabetes, much less that her health was seemingly deteriorating.